Rondé Barber: "I Can't Tell You How Confused They Are"
September 16th, 2020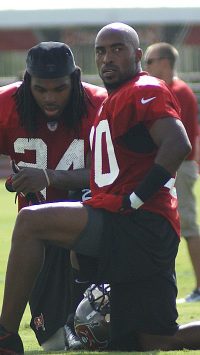 Nothing goes wrong when Rondé Barber breaks down Buccaneers film.
Joe's being sarcastic referring to Barber's positive weekly Xs and Os analysis for the Buccaneers' official website.
This week's session is below, and Barber serves up a great look at the Buccaneers' three-tight-end look that led to a ridiculously easy O.J. Howard touchdown. The Saints didn't know who to cover (every Bucs fan's scenario dream last week) and Barber said of the Saints defense, " I can't tell you how confused they are."
Joe hopes the Bucs can do more of what Barber highlights on that play. And yes, it's Tristan Wirfs on the final pass block there that ensures the easy throw for Tom Brady.