Lockdown Rules
September 8th, 2020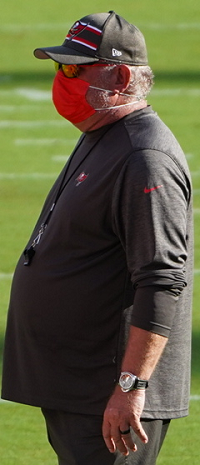 Once upon a time in downtown Phoenix years ago, Joe left a truly wild country music club in the wee hours and walked to a quiet nearby bar where a Buccaneers assistant coach was sitting with a few women.
The Bucs had a game the next day against the Cardinals, so Joe was intrigued, especially considering Joe and the coach were still on Florida time.
Yes, coaches like to get out on road trips, get out of the team hotel and take walks and soak in dinner with an old friend or get in some exercise.
Not this year.
Today, Bucco Bruce Arians explained some changes on road trips related to The Sickness. Players and coaches will be locked down at the hotel, Arians said, and nobody can go out to dinner, as many like to do during the roughly four free hours players typically have before Saturday evening meetings.
So it's essentially airport to team hotel to the stadium and then home. For those unaware, the Bucs typically have their airport security handled at the visiting team's stadium. They then drive on their inspected bus directly to the team plane.