Gameday Tampa Bay
September 20th, 2020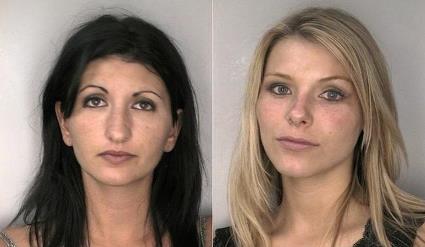 Game 2
Stinking Panthers (0-1) at Bucs (0-1)
Kickoff: 1 p.m.
TV: WTVT-TV Channel 13, NFL Sunday Ticket Channel 714.
Streaming: Fans may stream the broadcast from Buccaneers.com or on a mobile device using one of the following: Buccaneers Official app, NFL app,  FOX Sports Go app or Yahoo! Sports app. Geographic restrictions apply.
Radio: Buccaneers Radio Network WXTB-FM 97.9 in the Tampa-St. Petersburg region; 97.9 FM ESPN Radio in Tallahassee (Transmisiones de radio en español en WTMP-FM 96.1 y WMGG-AM 1470 en Tampa); SiriusXM Channel 82.
Weather: If the forecast by AccuWeather.com is correct, this afternoon for the Stinking Panthers-Bucs game will be overcast with a high of 87. That temperature is not expected to change all afternoon. It is expected to be breezy so the cannot-kick-in-the-south-end-zone crowd will be biting their fingernails if the Bucs need a game-winning field goal kicking into the south end zone goal posts.
Odds: Per BetMGM as of 5 p.m. Saturday, Bucs -8.5; O/U 47.5.
Outlook: Joe normally refuses to label a game in September as a "must-win." However, if the Bucs want to play meaningful games in January, not winning today would really paint the Bucs in a corner. Though the following data is a bit dated, since 2007 only 12 percent of NFL teams that started 0-2 have qualified for the playoffs. Of course, this is with six teams from each conference making the postseason. This year for the first time in NFL history, seven teams from each conference will qualify for the postseason. The Bucs defense is already humming short of a mistake here or there last week. The offense is a different story. Aside from the opening drive in New Orleans, the Bucs offense looking all out of sorts. Park-violating, home-invading, NFLPA-ignoring Bucs quarterback Tom Brady appeared awfully uncomfortable. Joe isn't sure if it was the leaky pass blocking or the new offense Brady is learning or both. And now Brady needs to win a game with his No. 1 receiver less than 100 percent and his No. 1B receiver out of the game. Joe guesses Brady's new BFF Scotty Miller will get a lot of targets today. And Bucco Bruce Arians might want to start mixing in his tight ends for a change. With Evans dinged and Chris Godwin unavailable, Arians has more tight ends to play with than receivers (though late last year when Mike Evans and Chris Godwin were both out, that still didn't motivate Arians to use his tight ends). Joe understands the Bucs are not built to run block. but damn, the team must find a way to get Leonard Fournette going. No, Joe does not trust Ronald Jones, sorry. Jones has to first win Joe's trust and respect, not the other way around. If the Bucs offense doesn't put up, say, 24 points, Joe fears this season could quickly spiral out of control.
Trinkets: Stinking Panthers QB Teddy Bridgewater passed for 270 yards and a touchdown against no interceptions in Carolina's debut last week. Bridgewater passed for 314 yards with 4 touchdowns against one pick in his last start against Tampa Bay in October 2019 while with the slimy Saints. … RB Christian McCaffrey had 134 scrimmage yards (96 rushing, 38 receiving) and 2 rushing touchdowns last week. He became the second player since 1970 (Chuck Foreman of the Vikings was the first) with 25 or more rushing touchdowns (26) and 15 or more receiving touchdowns (15) in his first 50 games. McCaffrey has 538 scrimmage yards (89.7 per game) and 5 touchdowns (3 rushing, 2 receiving) in 6 career games against Tampa Bay. Aims for his sixth in a row on the road with 130 or more scrimmage yards. … WR Robby Anderson had 6 catches for 115 yards and a touchdown catch in his Carolina debut last week, his ninth career 100-yard game. … WR D.J. Moore had 54 receiving yards last week. He looks for his third in a row against Tampa Bay with 7 or more receptions and 70 or more receiving yards. Aims for his seventh in a row against an NFC South team with 80 or more scrimmage yards. … WR Curtis Samuel had 5 receptions last week. He had a rushing touchdown and a receiving touchdown in his last meeting with the Bucs. … LB Shaq Thompson led the Stinking Panthers with 12 tackles in Week 1, his eighth career game with at least 10 tackles. … DE Brian Burns had a sack in the last meeting with the Bucs. He is looking for his third game in a row against Tampa Bay with a sack. … Rookie DT Derrick Brown had a tackle for loss and a pass defensed in his NFL debut last week. … CB Rasul Douglas had two passes defended in his Carolina debut in Week 1. … S Tre Boston had 6 tackles and a forced fumble. He has five passes defended in his past four NFC South games. … Rookie S Jeremy Chinn had 8 tackles in NFL debut last week. … QB Tom Brady passed for 239 yards and 2 touchdowns against 2 interceptions and had a rushing touchdown in Bucs debut last week. Passed for 307 yards and 2 touchdowns with no interceptions against Carolina in the last meeting against the Stinking Panthers in October 2017. Brady ranks second in NFL history in passing yards (74,810) and touchdown passes (543). … RB Ronald Jones had 82 scrimmage yards (66 rushing, 16 receiving) in Week 1. Jones had a rushing touchdown in his last game against Carolina. Jones is looking for his third straight home game of 100 or more scrimmage yards. … RB Leonard Fournette had 137 scrimmage yards (108 rushing, 29 receiving ) and a touchdown on the ground in his lone game against the Stinking Panthers last October while playing for the Jags. … WR Mike Evans had a receiving touchdown last week. He had 9 catches for 96 in his last game against Carolina. Evans has 5 or more receptions in 3 of his past 4 home games against Carolina. … WR Chris Godwin led the Bucs with 6 catches for 79 yards at New Orleans last week. Godwin had 10 receptions for 151 yards in the last meeting with the Stinking Panthers. Godwin is looking for his fourth in a row against Carolina with 100 or more receiving yards. … WR Scotty Miller set career-highs with 5 receptions and 73 yards in Week 1. … TE O.J. Howard had a receiving touchdown last week, his 13th career touchdown catch. … LB Lavonte David tied for the team-lead with 11 tackles and had 2 tackles for loss against the slimy Saints to open the season. David has a tackle for loss in two of his past three games playing against Carolina. … LB Devin White tied for team-lead with 11 tackles and had a tackle for loss and a pass defended last week, his third career game with 10 or more tackles. … LB Shaq Barrett had 3 sacks in 2 games against the Stinking Panthers in 2019. … LB Jason Pierre-Paul had a sack last week. He has 6 sacks in his past 3 games and looks for his fourth game in a row with a sack.
The last word: Tom Brady has never started a season 0-2.
(For readers curious about today's choice of cheerleaders above, click on the picture for a detailed explanation. — Joe)