Depth Chart Released
September 7th, 2020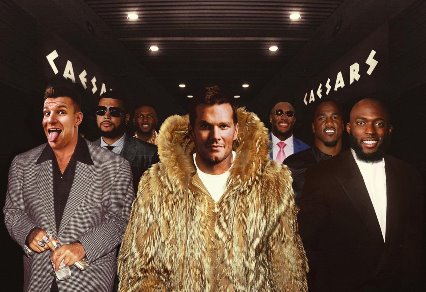 So you know football is on the horizon when the season's first depth chart is posted by the Bucs.
Some interesting things Joe noticed.
Though many (most?) expected Antoine Winfield to be starting at safety (Joe wasn't quite sure ) he will be, per the depth chart. In most practices Joe saw, Winfield split time between the first- and second-team defenses. This is why when a commenter asked why Joe didn't list Winfield as a starter, Joe was hesitant to do so.
(Regular readers know Joe has been very bullish on Winfield since the day he was drafted.)
* Jordan Whitehead will join Winfield at safety on the first-team defense. Not a shock there. Physical dude and Joe loves physical safeties. Joe had wondered the way Mike Edwards performed in practices if he was going to be a surprise starter. Edwards has to learn to wrap up and not try to blow up when tackling. Fundamentals, people. Fundamentals.
* Sean Murphy-Bunting is listed as a starting corner over Jamel Dean. This is a slight surprise only because Dean was fourth in the NFL last year in passes defensed, basically in a part-time role. SMB, who led the team in picks last season, will likely move to nickel corner on passing downs and Dean will then get on the field.
* Offensively, Ronald Jones is still your starting running back in a one-back formation. This is reasonable because Joe believes when Leonard Fournette learns the playbook, he will be on the field when games begin.
* The Bucs list two tight ends in their first-team offense and they are foot-rubbing Rob Gronkowski (no shock at all) and O.J. Howard. From what Joe saw this summer, Howard easily had his best camp since the Bucs drafted him in 2017. Hopefully, that will carry over to the games.
* Another no brainer, rookie first-round draft pick Tristan Wirfs will start at right tackle.