Arians: Expect More Maximum Gronk
September 30th, 2020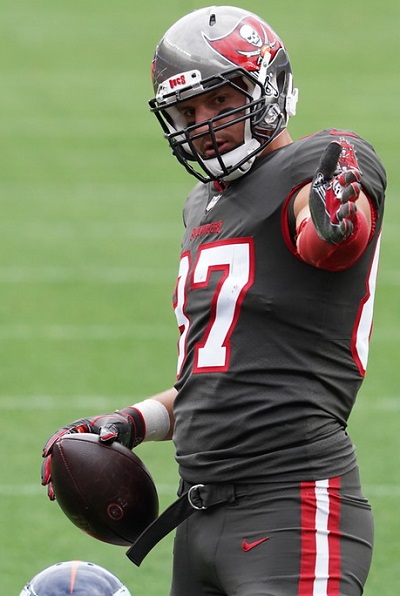 To the surprise of many, Rob Gronkowski not only led the Bucs in receptions on Sunday, he played 93 percent of the snaps against the bungling Broncos.
Joe asked Bucco Bruce Arians about that today.
JoeBucsFan.com – Rob Gronkowski nearly played every snap Sunday. Physically, how did he come out of the game and do you think he drew any new confidence from all that playing time?
Bruce Arians: Yeah, it was one of those games we had planned it. He looks great, no wear for tear. He had a great practice just now, so yeah, we'll see how it goes. But I wouldn't see in this game it being much different.
How exciting is this?
Gronk played well, logged a bunch of time and feels and looks great. Joe is loving this. Joe hopes the Bucs keep riding Gronk. Saving him sounds nice, but riding him to a 4-1 record sounds a lot better.
Stay healthy, Gronk!