Still "Loud" In Dome
August 27th, 2020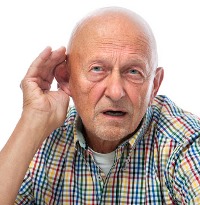 Reading and hearing various news reports around the NFL, it seems the NFL will permit fake crowd noise in stadiums for games.
Joe surely knows the broadcast network partners of the NFL want and likely will pipe in their own sound effects just to be safe.
(Joe would absolutely LOVE to hear the chatter on the field between players and coaches. That's the one cool thing about training camp, you can hear so much chatter that otherwise you would never hear. Of course, this is the very last thing networks want. You think they want field-mics picking up Bucco Bruce Arians unloading on Matt Gay on live TV and then having to cut a seven-figure check to the FCC? Each week? Never mind how sponsors would freak out.)
What the Bucs may or may not do with fake crowd noise is unknown. But Arians has told his players there will be crowd noise and he said yesterday the NFL is capping the level of fake noise.
"It's going to be, I think, 85 decibels, so I don't think it's going to be as loud," Arians said yesterday. "But it's still going to be loud and 85 decibels in the dome is a little bit louder than 85 decibels in our stadium."
That's very true because a dome is a controlled, closed environment unlike the open-air stadium that is the Den of Depression.
However, 85 decibels is not that loud, basically the sound of an air conditioning unit or a sweeper or maybe a lawn mower at worst. In New Orleans, the SuperDome crowd routinely tops 110 decibels.
Hell, Joe cranks White Zombie or Pantera much louder than that rolling down the Suncoast Parkway in his Bill Currie Ford-bought F-150.