So Who Is The Old Man?
August 21st, 2020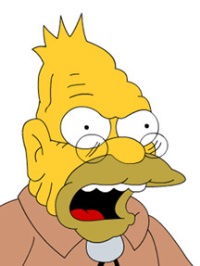 Good grief, what happened to Drew Brees?
Park-violating, home-invading, NFLPA-ignoring Bucs quarterback Tom Brady is the old man of the old quarterbacks in the NFC South. He has Saints quarterback Brees beat by two years.
But the eyeball test shows Brady has Brees beaten in a good way by a decade.
JC Cornell of The Draft Network posted side-by-side recent photos of Brees and Brady and the difference is stark. In the photo, Brees looks older than Jeff Garcia. Brady looks like he still trolling for college babes on weekends on Clearwater Beach.
Did the stress of having teammates turn on him publicly this summer turn Brees into an old man overnight? Or was Brees freaked out he might lose his multimillion-dollar retirement job at NBC for being loyal to his family?
Joe cannot believe how much Brees has aged since last season. Damn. He better not be talking trash about Brady's age.
Better start the @TB12sports diet old man. See you in 24 days. pic.twitter.com/xGTOfK4jyN

— JC Cornell (@CornellNFL) August 20, 2020