More Rave Reviews For Antoine Winfield, Jr.
August 20th, 2020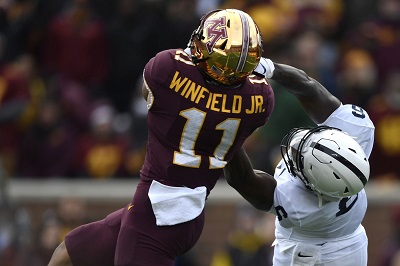 The gushing keeps flowing for Buccaneers rookie safety Antoine Winfield, Jr..
This time it's from an unselfish teammate.
"Antoine's picking up the game real fast. That man is smart," said fellow safety Jordan Whitehead.
"You can tell his dad played just the way he handles himself and carries himself in the building. He's all about business. … I love to see him out there, he's definitely a great athlete."
A smart, all-business rookie with supreme athleticism? Joe might need oxygen if the Bucs actually grabbed a true impact safety in the second round of the NFL Draft.
Knowing how seriously Whitehead takes his craft — and that he's close with his famous cousin Darrelle Revis — Joe gives a lot of credibility to Whitehead's take here.
Combine that with what Bucco Bruce Arians said about Antoine Winfield yesterday, and it seems like something special is growing.