"He's Like A General"
August 5th, 2020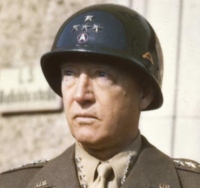 It seems the new guy has already taken over the team.
You hear Bucs players gush like high school players, both veterans and rookies alike. Yes, park-violating, home-invading, NFLPA-ignoring Bucs quarterback Tom Brady already has his teammates eating out of his hands. And it seems the entire offense realizes a new standard has been set in Tampa Bay.
Even a guy like Shady McCoy, 32, himself coming from a team that just won a Super Bowl with arguably the new face of the NFL behind the wheel, notices the difference.
"I've scrimmaged Tom in the past and we're pretty cool – 'Hey, what's up?', things like that," Shady said of his early interactions with Brady. "But, to actually see him work – he's like a general leading the troops. Teaching them what he wants in the routes, things like that."
It's cool that Brady has grabbed the attention of his offensive teammates. Now can Brady and his 43-year old bones do the unthinkable and guide the Bucs to meaningful games in January?
It's going to be a fun ride to find out.
"He's like a general leading the troops."

My @SportsCenter recap of @TomBrady's first open practice with the Bucs and what teammates — including @CutonDime25 — and his coach had to say about it… pic.twitter.com/fCPnYgfcCR

— JennaLaineESPN (@JennaLaineESPN) August 4, 2020