"He Wants To Get In The Mind Of Every Single Player"
August 14th, 2020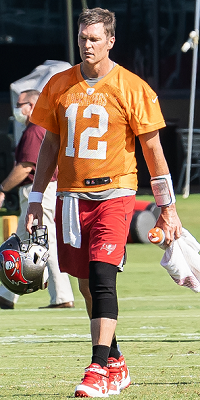 What separates the vaunted Tom Brady leadership from that of mere mortal quarterbacks and superstars?
Buccaneers fans learned a little bit about that yesterday if they listened to the virtual pontificating of uber NFL insider Peter King and Tampa Bay general manager Jason Licht on The Peter King Podcast.
Brady is a grinder when it comes to leadership, Licht explained, he got after it in March and is methodical and thorough.
"He does an incredible job of being able to connect with each guy," Licht said. "We've had several conversations over the past, however many months, about what makes each guy tick. He wants to know. He wants to get in the mind of every single player. He's just got a pure passion for this, and for being a great teammate, a great leader and a great player.

"It was the day we signed him. He called and he wanted the list of phone numbers for every player, and he started asking me my thoughts on every single player — what makes them tick, like I said, what he can do to help. what he can do to enhance. He's taken it from there."
"A-plus" coaching. Historic leadership. A-level talent.
It's not too much for Bucs fans to expect and demand at least a "B" finish and a wild card berth.