Dodgeball Champ
August 7th, 2020
BY IRA KAUFMAN
Whether he's standing under center or sitting in front of a microphone, Tom Brady is one cool customer.
During a Zoom call with local and national media that attracted at least 70 participants, Brady spoke for 11 minutes while proving once again that he has mastered the knack of saying very little, accompanied by a disarming smile.
Two decades in front of NFL podiums have served him well and if Brady harbors any notion of running for political office once he retires at the age of 59, the man has a bright future on Capitol Hill.
Understandably, Buc fans could care less if Brady generates headlines during his interactions with the media. He's being paid to turn this franchise around — not turn a phrase. Still, he continues to be the most talked-about player of the offseason and Buc Nation hadn't heard from him in more than four months.
During our brief Zoom encounter, Brady acknowledged that he has seen every defensive alignment and offensive formation known to man.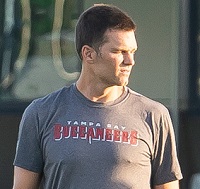 What's also obvious is that Brady has handled enough questions to master the art of fudging answers.
For example, I asked Brady how seriously he takes the job of raising the level of accountability for everyone at One Buc Place. Like Ron Jaworski told me last week, Brady is that player who "changes the weather."
Brady never addressed the leadership/accountability issue. Instead, he talked about how happy he's been, forging new relationships with Jason Licht, Bruce Arians and Byron Leftwich.
He gave a long answer, noting the importance of being on the same page, but never addressed the heart of the question.
Fall Flavor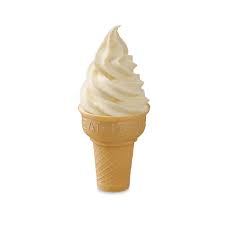 Speaking of questions, Brady took only six before the Bucs cut the session off. It turns out that Brady had a meeting to go to, begging a seventh question: why didn't the Bucs schedule the Zoom call at another time?
When reigning league MVP Lamar Jackson took to Zoom with the Baltimore media at the start of training camp, he was peppered with 25 questions.
I guess Jackson's assignment sheet for that day had been filled.
Brady's answers may be vanilla, but guess what? Buc fans will take vanilla all day long and twice on Sunday.
They've never had anyone even close to No. 12 when it comes to reading defenses.
Now, they want to read his responses. They demand blitz coverage … and it's easy to see why.
This franchise has spent the better part of five months promoting the concept of "all-in," focusing on Mr. Brady and his six Super Bowl rings. Now that the fan base is all in, anticipating a special season, Brady needs to be front and center as much as possible.
One of the great challenges for the Tampa Bay media in 2020 is finding a way to lower Brady's shield. Howard Stern managed that feat four months ago as Brady revealed a handful of emotional truths that surprised his long-time observers.
For now, let's settle for vanilla. We're reasonable people.
We can all learn to live with vanilla after dealing with this rocky road of a franchise.


Bill Currie Ford
813-872-5555
5815 N. Dale Mabry Hwy.
Tampa, FL 33614
BillCurrieFord.com