Accuracy Shock (Videos)
August 5th, 2020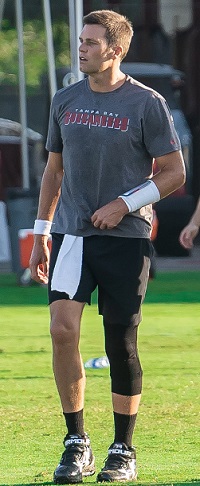 A common theme emerged yesterday when media got a fleeting, roughly 15-minute look at Tom Brady throwing footballs at One Buc Palace.
There was no defense, pads or helmets, and only 20 or so offensive players on the field. But despite all those factors, Tom Brady's accuracy still was a refreshing and standout happening.
Longtime FOX-13 reporter Kevin O'Donnell even brought up the precision to LeSean McCoy during an online news conference, and McCoy concurred.
It's easy — and fun — to overblow a throwing session. But Joe wonders what kind of difference Bucs pass catchers are feeling as compared to their previous quarterback. If there really is a big difference, then that should go a long way toward further cementing Brady's role as the Bucs' new commander.
You can see a handful of throws below.