Will The Defense Still Ball Out?
July 19th, 2020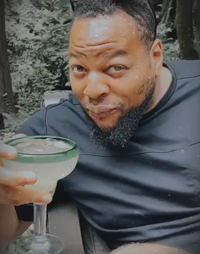 Last year, especially after cornerback Vernon Hargreaves was run off for serial loafing, the Bucs had one of the best defenses in the NFL.
The rush defense allowed 3.3 yards a carry, best in the league. After the Bucs threw Hargreaves overboard, they never gave up more than 286 yards passing in a game, whereas previously, the Bucs regularly gave up 300 yards passing in a game. If not 400 yards passing. If not 500 yards (!) passing.
The highlight in the post-Hargreaves pass defense may have been holding Deshaun Watson and the Texans to 161 yards passing.
Now normally when a defense has a dramatic turnaround, as pointed out by jet-flyin', kiss–stealin', data-analyzin', Bucs-film-studyin', limousine-ridin' Thomas Bassinger of the Tampa Bay Times, typing for Football Outsiders 2020 Almanac, that team has a dropoff the following season.
The statheads refer to this as "regression to the mean." But Bassinger points out a few factors that suggest the Bucs' defense this fall will play more like the defense we saw without Hargreaves as opposed to with Hargreaves.
• Continuity: The Buccaneers managed to keep their defense mostly intact, retaining three key starters who could have departed via free agency—NFL sack leader Shaquil Barrett (franchise tag), Jason Pierre-Paul (two-year contract), and Ndamukong Suh (one-year contract). In all, 10 of their 11 projected starters were starters last season, and incoming safety Antoine Winfield Jr., a second-round draft pick, should be an upgrade.

• Youth: By snap-weighted age, Tampa Bay had the ninth-youngest defense last season (25.6 years) and the youngest secondary (23.8 years).

• Rest: Imagine what this unit can do now that it won't have to constantly run back onto the field after an interception.
The "rest" element may be a huge thing for a handful of players in the front seven. Ndamukong Suh, Jason Pierre-Paul and Lavonte David are not exactly spring chickens. All three are in their 30s.
It really raised Joe's antennae last year in training camp when Bucs coach Bucco Bruce Arians often held David out of practices inside the Glazer Shed because David, Arians said, couldn't handle the wear-and-tear the turf field took on David's knees.
So Joe is guessing that not only will the rest (and fewer short fields) help those three Bucs senior citizens, but so too will not having any offseason and the expected soft training camp, all thanks to "The Sickness."
Bassinger believes it is not outrageous to expect the Bucs defense to be a top-10 unit, based on Football Outsiders' computer projections.