Tom Brady's Targets
July 4th, 2020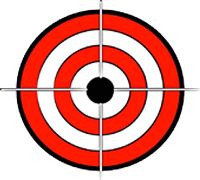 So what will the red zone offense look like this year with park-violating, home-invading, NFLPA-ignoring Bucs quarterback Tom Brady?
Looking at the roster should be a tell.
With wide receivers like Mike Evans and Chris Godwin and tight ends like Rob Gronkowski, O.J. Howard and Cam Brate, one would think Brady will target these guys and abuse defenses in the red zone.
Well, based on stats, that may not be the case.
The PFF tribe came out with a list of quarterbacks who like to target running backs. And last year nobody targeted running backs more in the red zone than Brady, and it wasn't even close.
What Joe doesn't know is if these targets were a result of the Belicheats not having red zone weapons as great as the Bucs', or if Brady targeting running backs is a personal favorite of his.
Joe finds it difficult to believe that a smart guy like Brady wouldn't maximize those Bucs trees he'll have in the red zone. Tampa Bay ranked third in red zone scoring percentage last year (TDs); New England was 26th.
Most red-zone attempts targeting RBs in 2019:

Tom Brady – 28
Philip Rivers – 21
Aaron Rodgers – 20
Dak Prescott – 18 pic.twitter.com/kpnMRMZCqb

— PFF Fantasy Football (@PFF_Fantasy) July 3, 2020