Silence!
July 14th, 2020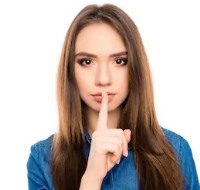 No, this is not a cheap shot at how, at times, the Den of Depression hosted so many fans of visiting teams during the Lost Decade that it sounded like a Bucs road game.
Shoot, Joe remembers former-Bucs coach Dirk Koetter explaining how he had to have Mr. Entertainment, America's Quarterback, Pro Bowler Jameis Winston, use a silent snap because the offense couldn't hear the snap counts.
Now we all know that there has been no offseason this year thanks to "The Sickness." And the Bucs could be breaking in as many as five new starters (Tom Brady, Rob Gronkowski, Tristan Wirfs, Ke'Shawn Vaughn and Tyler Johnson). That leaves scant time for all of these offensive players to get on the same page and the same timing when training camp opens, currently scheduled for July 28.
(Two weeks!)
Now because of "The Sickness," the NFL is going to have social distancing in many stadiums. Perhaps all. And former starting quarterback David Carr thinks this is a quarterback's dream.
"You are going to hear the defensive calls, you are literally going to hear everything," Carr said last night on NFL Network's "Total Access. "Your coach can yell a play in from the side or an audible or an adjustment. So for me, this eliminates all the issues that you have. Silent count. Guys getting off on the snap and hitting you before your left tackle is even able to get out of a stance.

"That happened to me when I was in Indianapolis. Dwight Freeney got off the ball and hit me before my left tackle got off of the line of scrimmage. That's a real life thing that you don't have to worry about anymore. This can be incredible for offenses."
As a result, Carr believes offenses are going to blow up this year if a full season of games will be played in partially-filled stadiums.
Notice in the video below when Carr started to explain how this will be a quarterback's dream, Super Bowl-winning coach Brian Billick was nodding his head up and down in agreement.
Why is Joe bringing all of this up? If players can hear each other better and coaches can be heard barking orders and making adjustments from the sidelines, will that make things easier for Brady and the rest of the Bucs offense as they try to cram a full offseason into a few weeks of training camp?
It sure cannot hurt.
Fewer fans in the stands = an offensive dream @DCarr8 says less crowd noise could lead to a record-breaking season 🍿 pic.twitter.com/xu68OH9pk5

— NFL Total Access (@NFLTotalAccess) July 14, 2020