Realizing The "Uphill Battle"
July 10th, 2020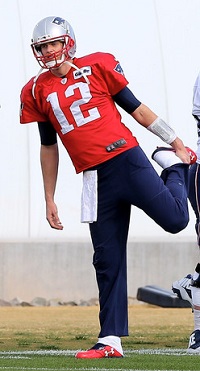 Once upon a time, Danny Kanell was a Florida State star quarterback who became a New York darling, marching the Giants to the playoffs where they lost on a miracle finish to a Vikings team that recovered a late onside kick.
After his career as a starter fizzled, Kanell hung around the NFL a bunch of years as a backup before flourishing in broadcasting.
Speaking on CBS Sports Radio this week, Kanell talked about how he's sure Tom Brady knows he's got a massive challenge on his hands because of this wacky offseason, and he will be impacted negatively.
New England fans know Brady skipped official spring practices in past years, but nowadays he's defying the players union and hosting workouts in Tampa with teammates. Kanell talked about how Brady probably would be doing a lot more if it wasn't for The Sickness, including an extended getaway with players to bond and build on-field chemistry.
"I think [Brady] realizes what an uphill battle he's going to be facing," Kanell explained.
Yes, Joe agrees with Kanell, but the real question is how Brady will adjust and proceed as he works with coaches to craft a new Bucs offense?
A legitimate running game for a change sure would solve a lot of potential problems.