Got Mold? Had A Leak?
July 7th, 2020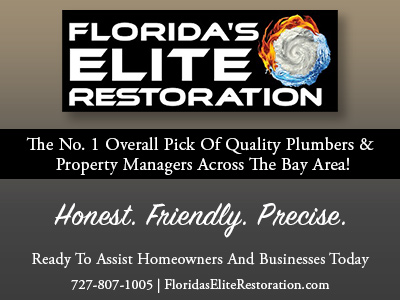 Joe's friends at Florida's Elite Restoration are licensed mold remediation specialists. Call them 24/7 if you see mold or suspect their might be a problem.
They will come to your home free and inspect. Don't wait! Mold grows fast and too many homeowners wait too long to address issues and then insurance claims can be a nightmare.
When your personal property is involved, you want to work with honest, friendly, precise and well trained professionals who truly care. Florida's Elite Restoration understands the devastating loss caused by water, fire, wind, mold and other disasters.
Florida's Elite Restoration goes the extra mile for your restoration and cleanup because they know their work is more than just fixing property. In the end, it is about helping people, and they take that to heart.
Contact Joe's friends at locally-owned Florida's Elite Restoration today. Click here or above for their email, phone or site contact form.