Arrow Pointing Up
July 15th, 2020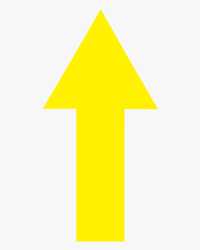 Team Glazer has liked using the phrase "arrow pointing up." This means no changes needed as the future appears bright.
Well, in Joe's eyes that arrow is pointing straight up for Bucs wide receiver Chris Godwin.
After just his first season as a full-time starter (and his third season in the NFL overall), just about every sane person believes the Penn State product is one of the top-10 receivers in the game — several believe even higher up the food chain.
And it theoretically could get better.
Now regular readers of Joe knows he has little use for the PFF tribe and if it came down to Joe having to choose between leaves and the tribe's grades to wipe his derriere with, Joe would very likely choose the leaves. Joe has no use for their grades. Whatsoever.
But in a recent Twitter post the tribe had, they discussed how park-violating, home-invading, NFLPA-ignoring Bucs quarterback Tom Brady, for the past decade, has had no peer when it comes to a quarterback getting production from his slot receiver.
And guess where Godwin plays?
Godwin had played some slot for former coach Dirk Koetter, but that was left mostly to Adam Humphries (who wasn't exactly a stiff). To Joe, it showed how savvy Bucco Bruce Arians is about the passing game when he immediately identified Godwin as his starting slot receiver, even though his general manager publicly stated how he would do anything under his power to retain the services of Humphries, who was a free agent last offseason.
And Godwin just blew up with the opportunity.
So if Brady truly is this good throwing to slot receivers, Godwin just might dominate the NFL this fall.