A Slap At Godwin (And Evans)
July 27th, 2020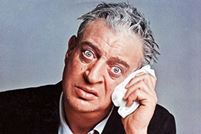 Man, folks don't even know how to spell his name.
Last night NFL Network came out with its first installment of its top-100 players of 2020. They are picked via surveys of NFL players during the 2019 season. Then NFL Network runs the results in the popular summertime series.
Bucs linebacker Lavonte David came in at No. 100, as Nos. 71 through 100 were revealed.
It is fair to guess Bucs receivers Mike Evans and Chris Godwin will be on this list. And that has Keenan Allen of the Chargers peeved.
Allen was named at No. 77 and he is downright angry about it. So much so he took to Twitter and lashed out at Evans and Godwin this morning.
Ok I'm tired of biten my tongue…@cheetah @MikeEvans13_ @chrisgoodwin… ( and the list goes on) ARE NOT a better reciever than me! Faster than me…every day of the week but separation..CHILD PLEASE! https://t.co/rBQwJZWkE3

— Keenan Allen (@Keenan13Allen) July 27, 2020
Of course, you can see that Allen didn't have the common decency of spelling Godwin's name correctly, which was not lost on Evans.
You tagged the wrong Chris Godwin lol and don't be mad at us we ain't make the rankings or care about em. I like the confidence but be realistic you not on my level bro https://t.co/AONodMpfkW

— Mike Evans (@MikeEvans13_) July 27, 2020
Evans is right. He's on a Hall of Fame trajectory.
Allen? He's a nice player, but c'mon.
Hey, the bright side is, Evans knows how to spell Godwin's name. But others in the NFL apparently do not.
Sad!