The Dunkaneers II
June 12th, 2020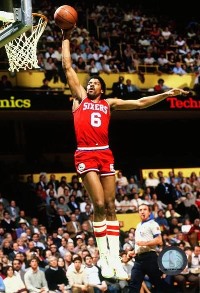 Remember when the Bucs were compared to a college basketball team by Bucs AC/DC-loving general manager Jason Licht?
It came after his first draft. Already with a tall receiver like Vincent Jackson, Licht drafted Mike Evans (one of the best draft picks in Bucs history) and Austin Seferian-Jackwagon in the first two rounds?
On paper, the Bucs had three skyscrapers who could go up and get the ball.
Licht suggested they would sky so often to grab lob passes from Stewart McClown that the trio would be known as the "Dunkaneers."
Yeah, that didn't work out so well.
Well, former Patriots guard Damien Woody of BSPN seems to think the Bucs are the newest version of Phi Slama Jama and Evans will be the next Darrell Griffith, Dr. Dunkenstein, and park-violating, home-invading quarterback Tom Brady will be the benefactor.
In a recent edition of "Stay in Bed," Woody discussed how he thinks Brady will be rejuvenated by his new teammates.
"As far as Tom Brady is concerned, listen, I think this is the best group of skill position guys that he has probably ever played with in his entire career. A bunch of guys that are like basketball players. They have a wide catch radius and I think Tom is going to be in a great situation. His numbers are going to explode this year."
It's fun to think about but Joe confesses to cringing while hearing Woody try to resurrect one of the saddest periods in Bucs history. Those Dunkaneers finished the 2014 season dead last in the NFL.
But Joe does agree with Woody's point. Not since Brady had Randy Moss has he had a receiver like Evans. And with Gronk on the field, that's two guys with a shot at snagging a pass thrown anywhere near their street address.