TD Leader Under Pressure
June 8th, 2020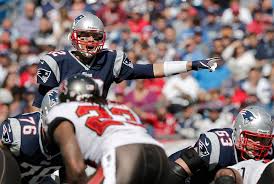 Those fancy official NFL stats generated by tracking technology in equipment always provide intriguing insight.
The latest compilation of NextGen Stats compiled and broken down by Nick Shook of NFL.com focuses on quarterbacks with the most success under pressure last season.
Tom Brady did not make the cut, and neither did America's Quarterback, Jameis Winston. Interestingly, Drew Brees ranked second-best and Matt Ryan was seventh – and the Bucs defense led the NFL in blitzes last year.
But buried in the analysis is a nugget about Brady. Since the 2016 season kicked off, he's been elite under pressure and leads the NFL in touchdown throws when the heat is on.
…We shouldn't be all that surprised. No one in the NFL owns a higher passer rating under pressure in every season combined since 2016 than [Matt] Ryan, whose mark of 87.9 puts him at the head of a top-five list that also includes Stafford, Alex Smith, Tom Brady (82.9) and Mahomes (81.2). Only Brady has thrown more touchdown passes while under pressure (30) than Ryan (27) since 2016.
Impressive stuff.
With Brady in a new offense, though, there is so much unknown. And as former Super Bowl QB Phil Simms wondered allowed, will Brady be willing to stand tall in the face of pressure in Bruce Arians' offense?