"I Need Those Preseason Games"
June 28th, 2020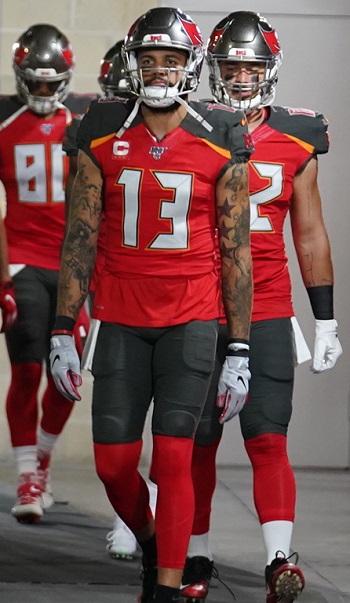 It's adjustment time for Mike Evans.
The greatest receiver in Buccaneers history is one guy who says he absolutely counts on preseason games to prepare him for a regular season.
Evans may not really need those games. But based on his previous firm comments, it's at least in Evans' head that he needs them  — and the NFL preseason is currently an unknown and joint practices have been cancelled.
"I need those preseason games," Evans told the I Am Rapaport podcast. "I need at least one or two preseason games to get right and know where I need to be at. Because receiver is one of the hardest as far as being tired and being fatigued. So you get about 50 or 60 plays as a starting receiver per game. And you gotta run those plays full speed, take the hits. Yeah, I wouldn't be able to play next week."
Those comments came in June 2018. Evans didn't catch a pass during the 2019 preseason while he battled minor leg issues. Ironically, he started the season slowly with just 6 catches for 89 yards and no touchdowns through the Bucs' first two games. Those must of been like preseason games for Evans' body, because he exploded after that en route to the Pro Bowl.
Joe hopes Evans finds the magic potion to get his body and mind just right for opening day in New Orleans.
Who could forget Evans lighting up the Saints on opening day of 2018 with 7 catches for 147 yards and a touchdowns? The Bucs might need that kind of effort again this year to come up with a "W."