Gronk's Two-sided Message
June 22nd, 2020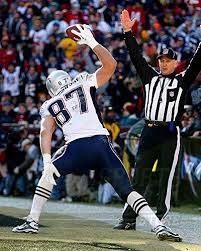 It's ironic that the Buccaneers' video production crew chose an emphatic message delivered by Rob Gronkowski to be highlighted in a recent video.
Man, the Bucs do such a strong job with their In The Current series. It's a beautiful thing.
(Memo to Team Glazer, more of this kind of stuff for the team website and less of everything else would be an excellent decision and use of resources.)
In the most recent episode, Gronkowski's arrival to Tampa was profiled briefly and Gronk shared firm words for fans.
"Let me tell you this: To build chemistry with another player, just doesn't come like that (snaps fingers)," he said of his relationship with Tom Brady. "You got to build up that chemistry and that chemistry was built up through the nine years we played together."
Joe listened to those words and thought of them against chatter from Bucs officials who think Brady immediately will improve every aspect of the team in a pandemic-shortened offseason. For Joe's taste, there are just too many instant-savior expectations being placed on Brady. It's almost unfair.
Yes, Joe is confident Brady will have a strong season, but he is just one man with limited time and much more on his plate than usual.
Joe liked how Gronkowski explained that he and Brady celebrated their reunion for about five minutes and then it was, "We got to get to work, Big Dog, let's go."