Veteran Safeties On The Table
June 15th, 2020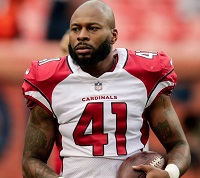 The Bucs have dabbled quite a bit in veteran safeties in recent years: T.J. Ward (2017) and Darian Stewart (2019) come to Joe's mind first.
The former Pro Bowlers were one-and-done with Tampa Bay, meaning they each played a season and then were completely out of football.
There have been others, and today Joe is wondering who is next. The Bucs secondary is very inexperienced and it feels a little thin, though the latter is to be determined.
Antoine Bethea played for Bucco Bruce Arians in Indianapolis and in Arizona. He's made 200 career starts, but his durable old body is raring to go, so he explained on SiriusXM NFL Radio last week. Bethea, 35, cranked out 100 solo tackles for the Cardinals two seasons ago and started every game for the Giants last year. The three-time Pro Bowler has a ring.
Would he be willing to come to Tampa and compete on the cheap?
Another former Pro Bowler, Eric Reid, is out there as well. He's in his prime and is just coming off setting the Panthers franchise record for tackles by a safety. But he'd probably cost too much.
Yeah, the Bucs appear committed to going super young in the secondary and hoping most guys step up in their second season under Todd Bowles. But Joe wouldn't bet on the powers at One Buc Palace holding firm on that, especially with less time to evaluate the young players in an all-in-with-Brady season.