Tom Brady = David Lee Roth?
May 7th, 2020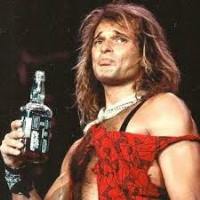 It boils down to this: Who would you rather pay to see, David Lee Roth with Van Halen or some poser painfully trying to hang with Eddie Van Halen?
That's the (brilliant) analogy closet Bucs fan Peter Schrager, co-host of "Good Morning Football," came up with this morning.
With the NFL schedule set to be released tonight (the Bucs schedule could be published by the team as early as 7:30), Schrager was asked who he would rather see on primetime, the Bucs or the Belicheats?
Schrager rhetorically asked, who would you rather pay to see, the best frontman in American rock history, Roth, or a cringe-worthy Peyton Barber plunge up the middle on fourth-and-six, Cherone?
Schrager replied, give him Roth and the Bucs!
(So by logical extension, does this make Bill Belicheat the NFL's Eddie Van Halen?)
You can see Schrager's response in the NFL Network video below.
Would you rather see the @Patriots or the @Buccaneers in primetime more this season?

"Are the Patriots going to be the Patriots we've come to know and expect for twenty years or are they Van Halen with Gary Cherone on lead vocals?" – @PSchrags pic.twitter.com/MFzYs5WSTj

— GMFB (@gmfb) May 7, 2020