"I Didn't Really Understand The Concept"
May 14th, 2020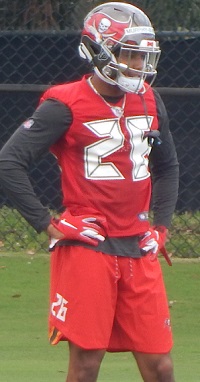 Being a rookie cornerback is tough.
Being a rookie corner surrounded by a bunch of young corners is even tougher, and coming to the NFL out of the University of Central Michigan makes things extra difficult.
That's the boat Sean Murphy-Bunting was in last year as the Bucs' second-round pick, No. 39 overall in the NFL Draft. Bucco Bruce Arians called him out after the preseason opener and he continued to struggle.
But then the light bulb went on, as it did for many in the Bucs secondary midway through the season. Murphy-Bunting can smile about it now, as he did yesterday with Joe and a bunch of other local media on a conference call.
"Early in the season I didn't really understand the concept that they were trying to do, the concept that I needed to run on the defensive side of the ball. And so I would be, you know, missing leverage sometimes, or just out of position to make a play that I actually should have made. And that the playcall was genuinely perfect for the situation that we were in. But like I said, just understanding that part of the game, and understanding there's more to a defense than just calling Cover 2."
Candid stuff from Murphy-Bunting, who will be counted on in a big way to know what the hell he's doing from Day 1. There will be no easing in with Drew Brees and a critical Saints game on opening day.