Betting On The Bucs
May 27th, 2020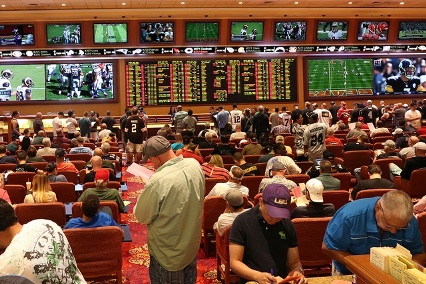 If you have yet to consult your local short-term investment broker about the NFL season, Vic Tafur of The Athletic has help for you.
And it includes the Bucs.
Tafur is looking at the season win totals for each NFL team and he has six teams he would easily lay cash on.
The rest of the NFL he picked apart team by team. And if you can find a short-term investment broker or an open sportsbook that has odds on the Bucs season-win total at 8.5 wins, go ahead and drop some cash on the Bucs.
Tampa Bay Buccaneers — over 8.5, -300

There is absolutely no value here, as everybody thinks Brady is going to bounce back with laid-back Bruce Arians after being freed from the apparent shackles that Belichick had on him. The defense is very good and the receivers are elite, so I will begrudgingly get in line with the public.
As Joe has written before and will write again (many times), the key with the Bucs this season will be keeping park-violating, home-invading upright.
If Brady can stay healthy and not beat up, the Bucs should be fine. And winning nine games should easily be within reach.
Per VegasInsider.com, the Bucs are listed with a season-win total at 9.5. Joe's good friends at MGM Resorts have the Bucs listed at 10 wins.
Joe has no clue where Tafur is finding 8.5 wins line. It seems like a prop bet with the Bucs given the -300 odds.