Ask The Scouts
May 20th, 2020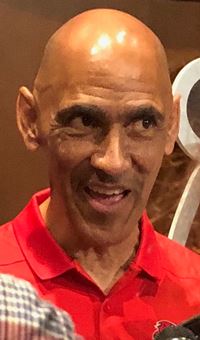 Great nugget of Bucs history here.
So how did Father Dungy hire such an amazing coaching staff when he landed as head coach of the Buccaneers in 1996? Dungy's coaching tree is downright stunning.
Well, as the NFL grapples with figuring out how to ensure coaching staffs leaguewide include more people of color, Dungy shared hiring his 1996 philosophy on CBS Sports Radio late Monday. Simply stated: Dungy knew what he wanted and relied on the guys who mingled and observed hundreds of college coaches to help him.
"When I came to Tampa as a head coach, I went to our scouting department. And I said, 'Look, this is what I'm looking for. I'm looking for young coaches who can communicate, young coaches who have coached a number of different people, they're positive, they're encouragers. I had my list out," Dungy said.

"And I went to those [scouts], and they gave me Rod Marinelli, Mike Tomlin and Lovie Smith, guys I didn't know. But I knew what I was looking for."
Father Dungy was just 40 years old when he got the Bucs gig, compared to Bucco Bruce Arians cashing his first Team Glazer check at 66 years old.
Arians had all sorts of former colleagues he wanted to hire to complete fill out his massive Bucs coaching staff, rather than looking for hot young talent in the college ranks.
Two different approaches. Joe hopes they get similar results.