In Their Heads
April 28th, 2020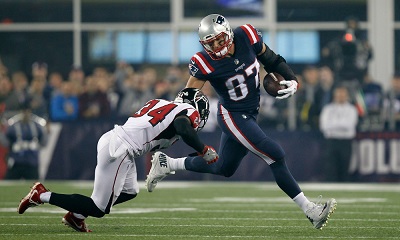 It's official. There's a new fear factor for NFC South defensive coordinators, as explained yesterday by a current NFC South head coach.

Falcons head man Dan Quinn was talking on Sirius XM NFL Radio to hosts Alex Marvez and Gil Brandt and was asked about the big-name changes to the Buccaneers.
Quinn seemed most focused on the Bucs' $10 million tight end, future Hall of Famer Rob Gronkowski, who has abandoned professional wrestling to join the Bucs.
"Certainly Gronk and the size matchups for him, those are always the thing that you're looking for when you're heading into a game, who are the unique players, who are the ones that, you know, you have to think about on the matchup side," Quinn explained. "When Greg Olson went all the way out to [play for] Seattle, you thought, 'Ok, there's some space." And all of a sudden here comes Gronk back into the division."
Just imagine being a defensive coordinator facing the Bucs this season. You can no longer tell the troops all week to stay patient but aggressive because the eventual interception candy will be passed out by the quarterback. And now throw in a tight end who used to be — and perhaps still is — capable of putting a team on his back while he plays alongside two elite receivers.
Fun stuff. And just imagine rookie Ke'Shawn Vaughn is at least an average running back.