Bucs Pick Safety Antoine Winfield, Jr. In Round 2
April 24th, 2020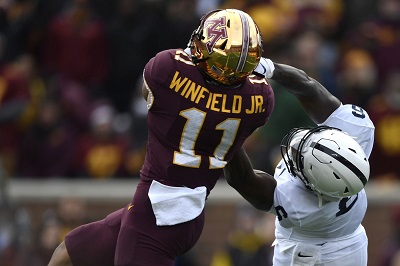 Thank goodness the Bucs added help for their secondary in Round 2.
Defense still matters, and now the Bucs have University of Minnesota safety Antoine Winfield, Jr. in the mix.
When you blitz like Todd Bowles wants to do, you better have a ballhawk safety. That's Winfield, who's known for his instincts, likely honed by having a dad who was a three-time Pro Bowl cornerback in the NFL.
He's just 5-9, but Winfield, Jr. had seven interceptions last year and he's versatile. Joe suspects Rondé Barber is going to like this pick.
Winfield Jr. showed off one heck of a personality at the NFL Scouting Combine this year. Not that it matters, but he's definitely considered a big personality and Bucco Bruce Arians likes those kinds of guys.
Joe suspects Arians saw a little, just a Tyrann Matthieu in Winfield, Jr.