5 Bucs Draft X-Factors To Consider
April 23rd, 2020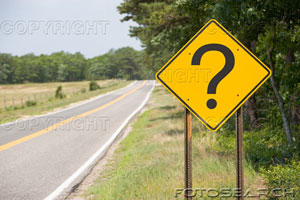 Reading this will require you to think outside the box.
There are X factors to consider when predicting any NFL Draft and this year provides more drama and questions than usual, especially for the Bucs.
*Joe Haeg – From everything Joe has read and heard, the Bucs' new right tackle/versatile lineman had multiple options in free agency. He wanted out of Indianapolis because he was the sixth man there and desired to be a starter like he was in his first two seasons (2016 & 2017). Haeg played just 74 offensive snaps last year. Did the Bucs tell Haeg — or strongly imply to him — that he wouldn't have to compete with a first-round right tackle?
*Peter King – The NBC Sports super insider has had a strong 2020 when it comes to behind-the-scenes information. He was clear in his Monday mock draft column that Bucs officials are very hot in the pants for a cornerback. Yes, cornerback. Suppose King is correct? Even if it's not a first-round corner, drafting one in Round 2 would surprise a lot of people and send a glorious work-your-ass-off wave through the Bucs' young secondary
*Gambling – With no live sports around, hundreds of millions of dollars are being wagered this year on the NFL Draft in various exotic bets and straight wagers. The expansion of gambling is huge, though not in Florida.
That kind of money being thrown around means there's lots of room for corruption, especially on an event that isn't a competition. After all, misleading NFL media types is ingrained in the job descriptions of NFL general managers and head coaches. Some refer to the period between the Super Bowl and the draft as "lying season." And that BS affects the betting public and the odds.
Joe is very confident there are more than a few people tied to the NFL's 32 teams who are eager to peddle nonsense in order to move odds, perhaps so their recently unemployed cousins can cash in. Earlier this week, Draft Kings sportsbooks, which operate in several states, were offering nearly 4-1 odds that the Bucs would draft a defensive player in Round 1. Joe called a friend and jumped all over that value.
*Team Glazer –  Ownership's influence on the Bucs and its direction has always been a wild card. No, Joe doesn't believe the nonsense rumor that Team Glazer ordered the drafting of Roberto Aguayo, and Joe doesn't think Joel Glazer turns over a mock draft that covertly says, 'draft this guy or get fired.' But Joe does believe Team Glazer is in on the overarching roster-building plan. So Joe thinks it's very possible that Team Glazer told Bruce Arians they would prefer the Bucs draft a developmental quarterback if they're going to sign Tom Brady. And Joe thinks Arians might very likely grant that wish.
*Justin Evans – Joe would consider 2017 second-round pick Justin Evans to be damaged goods, an injured safety not to be counted on. But that doesn't mean Bucs officials feel that way. Joe has seen it happen previously; team officials banking on a guy to recover. Maybe — and hopefully — Evans is doing great in his rehab and on track to return in June, as Arians said at the NFL Scouting Combine. This could be a behind-the-scenes factor as the draft progresses. Arians has praised Evans' engagement and learning of the defense even though he was out injured.