Who Deserves The "F" Grade For Jameis?
March 19th, 2020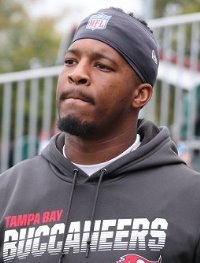 It's hard reality time.
The Bucs drafted a quarterback No. 1 overall five years ago. And after lots of losing and turnovers he is healthy and no longer with the team.
Like it or not, that's a Buccaneers draft bust.
So who deserves the blame?
It's not just on one person, so Joe will glance at the players:
Team Glazer
These guys signed off on Lovie Smith and Jason Licht signing career loser Josh McCown to be the Buccaneers' No. 1 quarterback for the 2014 season, and presumably they were just fine with Lovie and Licht not drafting a quarterback in the 2014 draft. A strong ownership group would never have allowed that nonsense to happen and, therefore, they bear a major responsibility for the 2015 Jameis draft bust.
Jason Licht
See Team Glazer. How powerless was Licht in that 2014 draft when it came to quarterbacks? Joe assumes he was completely neutered. However, Licht had loads of power in later years, and he dropped the ball with the 2016 receiving corps, and with DeSean Jackson and the running backs situation in 2017 and 2018… and 2019. All those decisions had a direct effect on Jameis failing to flourish. On a side note, Licht's rotten assessment of kickers cost Jameis at least two games last season.
Jameis Winston
Personal responsibility still exists in the world, and nobody coached Jameis to turn the ball over with historic frequency over the past five seasons. And certainly nobody advised Jameis to violate an Uber driver and then seek Ronald Darby for help fooling the NFL into not punishing him.
Dirk Koetter
Where did Koetter hide the Bucs' 2015 running game? And why did he allow guys like Chris "Swaggy" Baker and DeSean Jackson to undermine team goals and Jameis' leadership? Koetter managed Jameis poorly in 2018.
Bucco Bruce Arians
A lot of Bucs fans think Arians and his QB-guru team of Tom Moore, Clyde Christensen and Byron Leftwich deserve zero share of the blame for the performance of Jameis last season. Sorry, but they absolutely deserve a piece of it. Fans can argue all day about how what percentage is on them.
Lovie Smith
It's kind of fun to blame Lovie for lots of things, so he earns a piece here. Lovie signed off on tanking in the 2014 season to acquire the No. 1 overall pick.