Waiting Game On Labor Deal, Free Agency
March 15th, 2020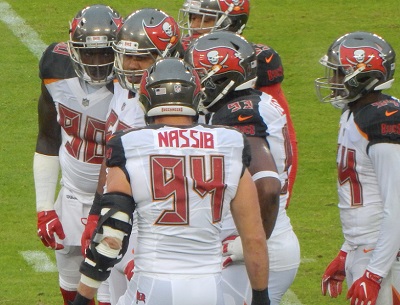 Updated 10:27 a.m. – Will the NFL proceed with its annual free agency madness that's scheduled to kick off tomorrow at noon?
For those not paying attention because player-owner issues are boring, the NFL Players Association closed voting last night on their new labor agreement that would keep the NFL running smoothly through the 2030 season.
And they passed the new agreement by a slim margin! Hooray!!
If they had voted no, NFL owners likely would have rejoiced because the uncertainty of coronavirus effects on the economy were not factored into the labor deal.
Mike Florio, the creator, curator and guru at ProFootballTalk.com has been speculating for days that the NFL is waiting on the vote before it suspends the start of free agency and possibly moves back the date of the draft. Regardless, an announcement should be coming today.
Joe's not sure how the league can have a legitimate free agency period when players aren't necessarily going to be able to travel easily, willingly or necessarily safely next week given the state world. But still, the NFL certainly could pull it off and it would be fun and exciting.
Per NFL.com, key changes of the new labor agreement are one more team in each conference qualifying for the playoffs starting in 2020, a 17-game season starting in 2021, plus a lot more pay for players.
One source said the final player vote on the NFL's new CBA was 1019-959. It was that close.

— Adam Schefter (@AdamSchefter) March 15, 2020