Smart Move?
March 18th, 2020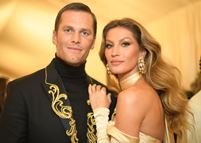 Joe is sensing there are new readers to this here site in the past few hours, and some folks who haven't around in a while.
So Joe will update/remind readers that Joe is not a regular viewer of BSPN at all. Joe will watch live college football, college basketball and Monday Night Football games.
Outside of live games (that channel is pretty much dead to Joe from the start of March Madness until Labor Day Weekend) and College Gameday — a fantastic show — Joe will watch "Man Fire Food" far more than BSPN.
So when Joe saw that "Around the Horn" nonsense had a subject on the Bucs (has that show ever had the Bucs as a discussion topic?), Joe watched some of it (online), which was the first time in years. In fact, outside of Bill Plaschke and Tony Reali, Joe had to research who the other two panelists were — never saw them before.
At any rate, the panelists debate if Brady made the smart move taking his talents to Tampa Bay. This Mina Kimes didn't think Brady made a bad move to the Bucs but she explained why the Colts may have been a wiser football destination for Brady.
It's all in the BSPN video below.