Report: Bucs Plan Is To Move On From Jameis
March 11th, 2020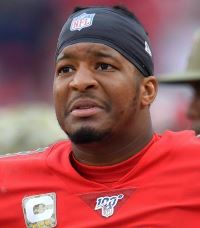 This is being typed as fact, so Joe is sharing.
Over at the imploding local newspaper operation, the Tampa Bay Times, beat writer Rick Stroud did a lot of typing this morning about the Bucs' official plan at quarterback.
He worked really hard to make sure readers are aware that the Bucs' plan and goal (not Stroud's opinion) is to end the Jameis Winston era next week.
The nutshell quote version of Stroud's long story is below.
What's the pecking order for the Bucs?

After Brady, it's Bridgewater and then Rivers, in that order.
None of this surprises Joe, as regular readers here are aware. And Joe has written multiple times that Joe is just fine with the Bucs landing a Tom Brady or Philip Rivers and then drafting a quarterback in Round 1 of the draft next month. Bridgewater for Jameis and not drafting a QB early, well, Joe would not be cheerleading that call.
The Bucs have done everything they can lately to let everyone know they care little about Jameis' football future. But Joe would be stunned if the Bucs have completely written him off. Free agency certainly doesn't always go as planned, especially when you're the Bucs.