No More AFC East "Layup"
March 18th, 2020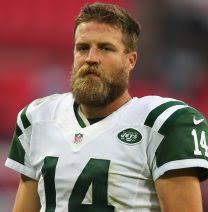 Life will be changing for Tom Brady in many ways.
And one way was astutely outlined by a guy beloved by many older football fans. Chris Berman of ESPN was like everyone else yesterday; he was talking about Brady joining the Buccaneers.
Berman noted that Brady no longer will have the "layup" he enjoyed in the AFC East. Yes, it's been 10 years since the Jets were a force in that division.
The challenge for Brady will have a different feel. Matt Ryan, Drew Brees and Teddy Bridgwater (Carolina) are a big cut above the slappys in the AFC East.
Berman also goes on talk about how Brady will completely revitalize the Bucs franchised (video below), much like what happened when Father Dungy built his first winner in 1997. Longtime football fans remember Berman had a big soft spot for "The Big Sombrero."