Multiple Reports: Panthers Pursuing Teddy Bridgewater
March 17th, 2020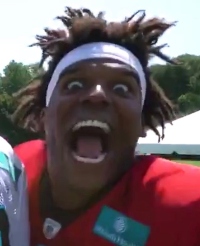 It's out there on ESPN and NFL Network: the Panthers are in the hunt for former Saints backup quarterback and Vikings Pro Bowl QB Teddy Bridgewater.
And the same outlets are reporting the team has given Cam Newton the green light to seek a trade.
No word on whether anyone anywhere has any interest in America's Quarterback, Jameis Winston.