"He Was As Much A Culture Changer As Any Of Us That Worked There"
March 18th, 2020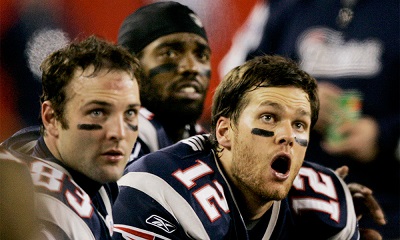 Yes, the sickening Tampa Bay losing culture is about to get a makeover.
Joe sure hopes all the current Bucs infected by incessant losing are prepared for what's coming.
It sounds harsh, but it's reality. Losing breeds losing. And winning breeds winning.
Even children know this. There are the kids who always seem to win or play for winners, and then there's the ones who lose most of the time.
Tom Brady is a winner and isn't going tolerate any sort of losing ways and attitude.
Scott Pioli, who spent nine years in the Patriots front office, is one of three men credited for selling Brady hard to their superiors in charge of the Patriots picks in the 2000 NFL Draft. He was on SiriusXM NFL Radio this morning talking about drafting Brady with former Patriots offensive coordinator Charlie Weis.
Pioli gave Brady a ton of credit for what New England has accomplished. "He was as much a culture changer as any of us that worked there."
That's a powerful statement and one Bucs fans should consider.
Pioli shared a story about how he found Brady once on a Friday night in the team indoor practice bubble — in March when players were off — with "a big boom box" blaring and going through an intensive workout. It was before Brady had ever taken an NFL snap.
Brady had found his way to get a key to the indoor facility even though it was off limits, Pioli said, and it was the days before key codes and alarms so he got away with it.
Weis talked about how young Brady, as a backup, spent so much time in meetings of other position groups so he could have bond with the entire club and lead them effectively when he eventually got a starting job.