"From Ground Zero All The Way Up"
March 21st, 2020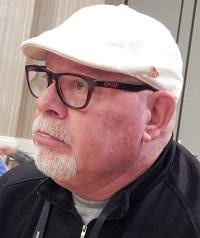 A longtime Bucco Bruce Arians quarterback not named Carson Palmer has weighed in on Tom Brady coming to save the Buccaneers' franchise.
He spent 12 years in the NFL and eight with Arians in Pittsburgh. His name is Charlie Batch and Joe caught an interview with him on Boston sports radio WEEI this week.
Connected to the game as a Steelers pregame analyst, Batch loves the marriage of Arians and Brady. Batch recalled how Arians completely reworked the Steelers playbook in 2007, when he took over as playcaller for QB Ben Roethlisberger.
It was an intense process between the coach and QB to make the playbook suit the fourth-year quarterback. "They worked from ground zero all the way up." Batch said.
The results were immediate. In their first season together, Roethlisberger made his first Pro Bowl (32 touchdowns, 11 interceptions).
"He's going to deal with whatever strength you have," Batch said of Arians, noting he will hone in on what Brady does best.
"[Brady] couldn't ask for a better situation," said Batch, adding that he's still an elite quarterback
Batch said he wants to see how Brady takes the hot throw rather than waiting too long for things to develop down field. That was a problem with Roethlisberger in Pittsburgh, Batch said, leading to too many sacks.
Batch seemed to be a big Chris Godwin fan and added there is just no room or need for Antonio Brown on the Bucs roster.
Interestingly, Batch noted how much time Roethlisberger and Byron Leftwich spent golfing with Arians and enjoying adult beverages. That's where a lot of football intricacies were discussed, Batch said, and it probably will help Brady and his progression if he's willing to golf with his new head coach.
It's a special combination, Batch said. all those great Bucs weapons combined with Brady being nearly impossible for defensive coordinators to prepare for because he's seen every look and knows how to respond.