Bucs Named In Top-4 For Most Likely Brady
March 11th, 2020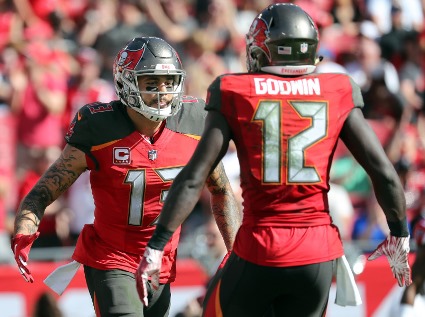 ESPN NFL reporter Jeff Darlington, formerly of NFL Network, is well known for having a strong handle on the pulse of the Patriots.
Yesterday, he joined The Rich Eisen Show to give a full report on the state of Decision Brady, which of course is tied (in ways unclear) to Decision Jameis.
Darlington, the pride of Seminole High School in Pinellas County, said he spoke on Thursday and Friday of last week to executives at eight different teams that had at least varying degrees of interest in Brady.
He came away with a top-4 list of landing spots.
"Titans, the Bucs are another team that I do not think we should dismiss," Darlington said. "And of course, from the beginning, the Chargers and the Raiders are two teams that remain in the hunt, as well. Those four teams I think are the most likely."
Darlington was adamant that the Bucs are a near fit for Brady because of their defensive surge and other roster element, though not all.
"I think that they definitely would need to make strides on the offensive line, especially if they sign Brady," he said. "They've got to change a little bit of the way they play if they bring in Brady because Bruce Arians will generally will get his quarterbacks killed. God bless the guy; I adore him. But you've got to protect Brady better if he's going to go there. But otherwise they do check off a lot of the boxes that Brady would be looking for."
But the Bucs are in the basement of NFL franchises when it comes to winning? "That's not as important as we project it to be," Darlington said.
Joe has heard previous speculation that Darlington is a friend of Brady. So perhaps he's blowing smoke for his buddy, or just calling it straight and the Bucs are among the teams ready, per Darlington, to cut Brady a check immediately.