Buccaneers Sign Tom Brady
March 18th, 2020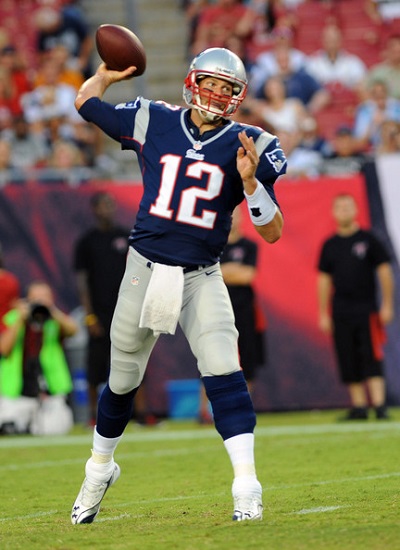 The impossible is reality.
It's officially official, per NFL Network, the Tampa Bay Buccaneers are the new football home for Tom Brady, arguably the greatest quarterback in NFL history.
Last season, his 20th in New England, 42-year-old Brady threw 24 touchdowns and 8 interceptions. His 4,057 yards were the seventh-most in the NFL.
He's never had a losing season, and he's never thrown more than 14 interceptions in a season.
Brady owns six Super Bowl rings, and now he'll have a couple of years (at least?) to resurrect the Buccaneers.
Team Glazer opened the vault and will be rewarded with at least five night games next season and a sea of new and revived Bucs fans buying new jerseys and worshiping one of the NFL's iconic stars.
Joe assumes Brady can still play at a very high level, a top-10 quarterback level. There is zero reason to think he can't. But how long can he do it? That's the biggest question. And Question 2 is whether the will Bucs do the smart thing and draft a quarterback quickly to learn from Brady and the supposed quartet of quarterback-guru coaches on the Tampa Bay staff.
Regardless, Bucs football is a lot more exciting!