Ronald Jones Says He'd Love To Play With Tom Brady
February 4th, 2020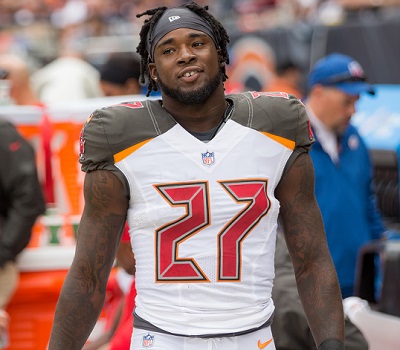 Indecision and fear at quarterback seems to rule at One Buc Palace.
Jason Licht ain't talking publicly. Bucco Bruce Arians has gone silent. Can't someone tell those guys there are 50-plus players on the roster to talk about?
You know it's an odd year when co-owner Bryan Glazer is the early favorite for the front office orator of the year award.
Players have been talking, though, since the frustrating conclusion of the Bucs' 7-9 season.
One guy chatting it up was Ronald Jones.
SiriusXM host Mike Dempsey asked Jones what he would think of potential free agent Tom Brady fitting in with the Bucs' weapons and how Jones would feel about playing with Brady.
"Oh, you know, (laughs) that would be something [to play with Tom Brady]," Jones said. "Tom Brady, obviously, the greatest quarterback, one of the greatest to ever play. To learn from him, to be around him, to watch him, would be something special. Year 21, it can't get better than that."
Yes, Jones was asked about Jameis Winston's future in Tampa, and he was confident No. 3 would return for year No. 6.
"He'll be the guy," Jones said of Jameis. "You know, first year, so we both had to learn a new system. Again, that helped me just hearing NFL terminology for a second year, it helped me on the field. So yeah, I think he could take us the distance."
Perhaps most interesting came after the interview was over. Dempsey, the host, spent a minute talking about how Jones' body language completely changed when talking of potentially playing with Brady. Dempsey described Jones as completely lighting up and giddy at the thought.
The clock continues to tick on Decision Brady Jameis.