It's Time
February 4th, 2020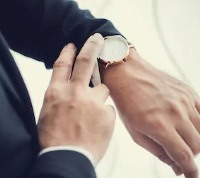 Bucs coach Bucco Bruce Arians will turn 68 this season. Previous health issues related to the stress of being an NFL head coach initially drove him to retirement.
So far with the Bucs, Arians has been healthy (that we know). If you are in your late 60s and survive the peaks and valleys that is the roller coaster of Mr. Entertainment, America's Quarterback, Pro Bowler Jameis Winston, without a stroke, that tells Joe your Lisinopril is working just fine.
Last week when Joe was at the Miami Beach Convention Center and spoke with the preseason TV voice of the Bucs, Chris Myers of FOX Sports, Joe asked him how long he thought Arians might stick around. Few guys pushing 70 are still coaching in the NFL.
JoeBucsFan: How many more years does Bruce Arians have left because it is kind of a win-now for him, isn't it?

Chris Myers: I thought that they could be — it was a good year in that division — I know the Saints had the good record — but a good chance with the Falcons going down, to take advantage. Carolina [is] going through some changes. I think the division is there to be had for them. Atlanta will be better next year. Yeah, I would say Arians — I was surprised him coming out of retirement but the Bucs were a great opportunity and he was able to put his staff together. I think within the next two years [the Bucs need to win] or else we might see another cycle of change in terms of coach/GM. That's why the draft and the quarterback [decision] is so big. I think that they are close with the staff they have put together and the kind of players they have.
That's what Joe believes, in part, cost former Bucs coach Dirk Koetter his job in 2018. The Dixie Chicks stunk that year. The Stinking Panthers fell on their face. The Bucs had a golden opportunity to make a run and stepped on a rake.
Myers is right. This division is wide open. For all we know, the Slimy Saints will be looking for a new quarterback as well as the Stinking Panthers.
Then again, at this point in the NFL calendar, the only sure thing is that the Dixie Chicks will have Matty Ice starting at quarterback for them come September, barring an injury.