Arians Explains His Disdain For Analytics, Says Sunday Beer Drinkers Could Do A Better Job Than Replay Officials
February 27th, 2020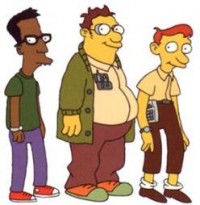 It's always fun when Bucco Bruce Arians removes his head coach filter for a few minutes.
Stat nerds and spreadsheets, Arians has little or no use for them, he explained this week on SiriusXM NFL Radio.
"I've actually heard of guys calling plays [using analytics] and I don't know how that works," Arians said. "I mean, run to the right, run a sweep, throw the ball. What the hell? I don't need a computer tell me that. If you do, you're not a coach.

"If you gotta have a computer tell you to go for it on 4th-and-2, you're getting your ass kicked. You ain't going to make it. The computer said, 'Go for it because you're likely to win the game.' No, you're going to get your ass kicked."

"I don't have a math brain, you know, so for me [analytics] comes into play; dude is 6-5, 240, and he's smart and he can throw, he's probably going to be a good quarterback. Because I've see that. They're named Peyton. They're named Tom. So if that's analytics, yeah shit, I'll use it.'"
Joe's not exactly in Arians' camp but understands his sentiment. Still, data is often another form of self-scouting.
Perhaps that sweep feels right but is dumb as hell because it rarely works and the opponent snuffs it 76.7 percent of the time over the last 10 games.
As for replay review of pass interference, Arians liked the rule but then hated it. Why? Because officials changed the way they called it through the year.
Asked why the call is so challenging and whether the league is lacking enough qualified officials, Arians replied, "I don't know. I think everybody drinking beer at Buffalo Wild Wings could make half these calls."