Adam Schefter Talks Jameis & The Raiders
February 20th, 2020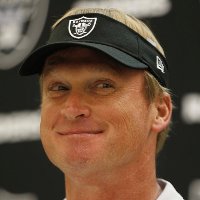 Excellent insider chatter here.
Chucky spent many years working for BSPN on Monday Night Football, the NFL Draft, Pro Bowls, quarterback features and much more. And that means he worked a lot with BSPN's super insider, Adam Schefter. So Schefter heard a stockpile of Chucky's unfiltered opinions.
Yesterday, Schefter explained to The Rich Eisen Show why he considers the Raiders a contender for Jameis Winston, if he becomes a free agent next month.
"I always remember Jon Gruden being a big Jameis Winston fan from our production meetings with him back when he was with ESPN," Schefter said. "And so you wonder, would they have any interest in Jameis Winston; that would seem to make sense to me based on the way he felt."
Schefter characterized Jameis returning to the Bucs as "no slam dunk."
Asked about Phillip Rivers to the Bucs? Schefter replied that Rivers and the Colts are a match from both directions and he expects both sides to try and work out a deal.
As for Tom Brady's future, Schefter did not mention the Bucs. He said the Titans are a strong possibility in addition to the Raiders and New England. He said the Chargers will try for Brady but Schefter considers that destination for Brady to be very unlikely.
Chucky and the Jameis in Vegas. Now that would be entertainment!
Joe suspects Chucky would get an extra charge from the thought of winning with Team Glazer's quarterback.