Surprise!
January 19th, 2020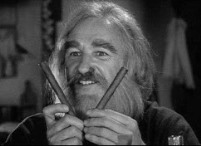 What kind of surprise could the Bucs spring upon us on the first night of the draft come April?
Could it be a kicker? Boy, that was a surprise. Or how about drafting a luxury pick of a tight end over a (sorely) needed running back? That was a surprise.
Well, Brett Sobleski of Bleacher Report tosses out a surprise name with the Bucs picking at No. 14. That would be Washington quarterback Jacob Eason.
Well, the door has been flung wide-open to the possibility of moving on from Winston, and the team should probably take it.

Washington's Jacob Eason is a tailor-made quarterback for Arians' system. The 6'6″, 227-pound pocket passer with a rocket arm and willingness to stare down pressure can move into a starting role after being a mid-first-round selection.
Could the Bucs draft a quarterback at No. 14? Wouldn't shock Joe. It just depends what the folks inside the walls of One Buc Palace think. If they believe Eason can be developed in one year and could lead the team in his second season, then the team would likely tag Jameis and let him walk next season.
Now Uncle Ira, who has been itching for Jameis to leave for some time now but begrudgingly has accepted the Bucs may bring him back, has been stomping his foot for the Bucs to draft a quarterback and Uncle Ira leans on drafting Jake Fromm in the third round.
The thing that spooks Joe about this Fromm is that every time Fromm has thrown over 30 times in a game, the Georgia Bulldogs have lost.
Fromm seems to be one of those game-managers adept at handing the ball off and running an offense geared to ground and pound.
Just a reminder: The Bucs offense is not only not built to ground and pound, it doesn't have a running back. Not a reliable one anyway.
---
So, so much really good stuff in here from Bucs legend Derrick Brooks. TAMPA TWO is always a can't-miss presented by Caldeco Air Conditioning & Heating. Another 5-star production with Brooks and Ira Kaufman from The Identity Tampa Bay.