Report: No Surgery For Jameis
January 14th, 2020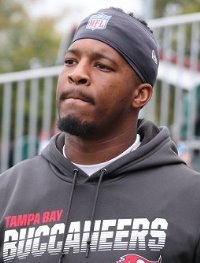 We all watched America's Quarterback, Jameis Winston, play through a broken thumb in four December games and put up extraordinary statistics that included a whopping interception total.
Call it Jameis being Jameis.
But what about that thumb?
As Bucs fans learned this season, sometimes guys have surgery and you don't hear about it.
NFL insider Ian Rapoport has been monitoring Jameis' thumb situation and told WDAE radio this week that he's learned Jameis will not have surgery on the digit and the healing is completely on track.
This is excellent news, even for the Jameis haters (hopefully). But Rapoport's comment is also an intriguing reminder of the thumb and how it might factor in on the evaluation of Jameis. It's an unknown, and there are multiple variables.
No surgery, though, should make Decision Jameis come sooner rather than later.