Labor Deal Progression Could Complicate Jameis Options
January 27th, 2020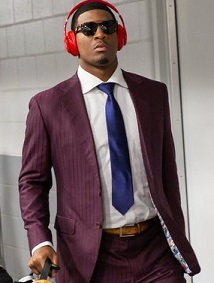 Yes, the Bucs might be able to franchise tag Shaq Barrett and slap a transition tag on America's Quarterback, Jameis Winston, for the 2020 season. But that's only assured if nothing changes on the NFL labor front.
The current players-owners deal ends following the 2020 season, and there are "final year" clauses that allow teams to use both tags in the season season, only if its the "final year." ESPN wrote all about it last year.
That's good news because it represents flexibility for the Bucs, however, the NFL and the players appear to be moving toward reaching a new agreement before the start of the new NFL year in mid-March.
NFL Network insider Ian Rapoport talked about the progress this morning on WDAE radio, and he referenced the upcoming Thursday meetings of all team representatives of the players union. Ali Marpet is the Bucs' voted representative; Lavonte David is the alternate.
Other reports have claimed the league and the players are close to knocking out a new deal. So Joe hardly believes this is all smoke. The NFL is a cash cow and, hopefully, both sides learned from the asinine lockout of 2011.
Suppose the Bucs can only use the franchise tag for 2020? How would they proceed?