Jameis Donates $50,000 To Miles College
January 22nd, 2020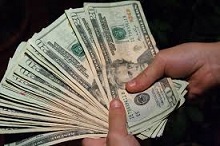 They're buzzing in Alabama about generosity from America's Quarterback, Jameis Winston.
The Bucs' 30-30 man donated $50,000 to Miles College, per a statement from the school. And the cash will be used for upgrades within the football program.
"I am so honored to support Miles College," Winston said in the news release, via AL.com. "Although I did not attend Miles College, we've had a long-standing relationship that has allowed me to touch the lives of thousands of youth from Birmingham and around the country. Miles has always had a special place in my heart because my mom is an alumna of this prestigious HBCU."
Good for Jameis. But Joe also is intrigued by the timing.
Joe is taking nothing away from Jameis' generosity, but perhaps Jameis also is strategically and positively injecting himself into the news, possibly before he makes a visit to Super Bowl's Radio Row next week to talk with various national media about his future.