"Is He Actually Better Than Jameis Winston?"
January 20th, 2020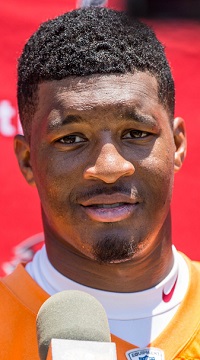 The most bizarre offseason quarterback market in recent memory has just about everyone trying to figure out what eventual leaguewide changes at the position make sense.
In Tampa, 30 interceptions by America's Quarterback, Jameis Winston, have thrust the Bucs into that discussion, especially because Jameis is a pending free agent.
Word of Phillip Rivers already relocated to Florida's Panhandle got NFL Network insider Ian Rapoport talking this morning on WDAE radio.
Rivers returning to the Chargers, Rapoport said, "was described to me as possible but not decided."
It's rarely mentioned with Rivers, but the Chargers could just franchise tag him and end the speculation. Tom Brady, however, has a no-franchise-tag clause.
Rapoport remains confident the Bucs want Jameis back for 2020.
But could Rivers be an option the Bucs are considering? Rapoport is very skeptical. "Is [Rivers] actually better than Jameis Winston, pure talent right now? … I would think no for the Bucs right now."
Joe hears the Rivers skeptics and the Jameis lovers, but the reality is Rivers threw for a big completion percentage (66.0) and big yardage (4,615) this season. Like Jameis, he had two 1,000-yard plus receivers, in addition to a very successful tight end in Hunter Henry (55 catches, 652 yards and 5 touchdowns in 12 games). Rivers also ranked sixth in the NFL in completions of 20-plus yards. Jameis led the league.
Still, Rapoport is correct, Jameis is a better quarterback talent, in addition to being 12 years younger than Rivers.